BaconWorks Studio is a modest space that it perfect for a singer/songwriter or a couple of musicians. The studio is equipped with a short list of high quality equipment. If you are interested in booking time, please contact me to discuss your project. Here is the current, but growing, list of equipment:
Micorphones
Cascade Vin-Jet
An excellent ribbon mic. Great warm mic on vocals, and can take the edge of harsher instruments like fiddle, banjo, and accordion.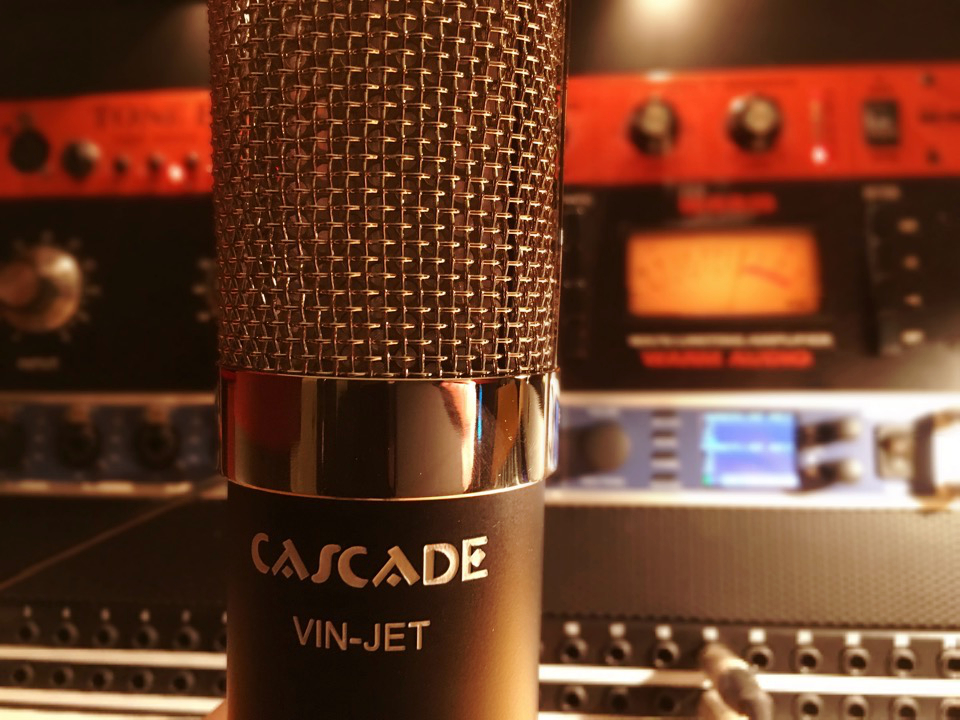 Neumann KM 184 (matched pair)
Neumann microphones are the most recognized and revered microphones in the recording world. The KM 184 comes from a long history of legendary microphones. It excels at recording detailed acoustics instruments such as guitars and piano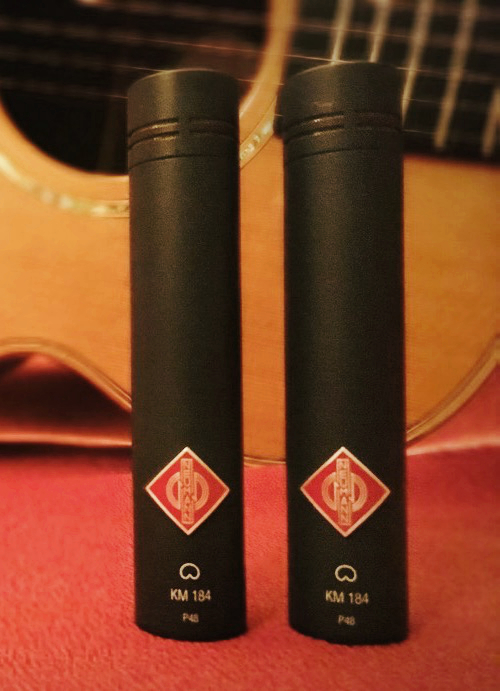 BLUE Bluebird
The Bluebird is a large condenser microphone that vocalist love.
It has a crispness and clarity that suits most music genres … a versatile, general-purpose mic. It looks great, sounds smooth and detailed, and is remarkably quiet. ~ Sound on Sound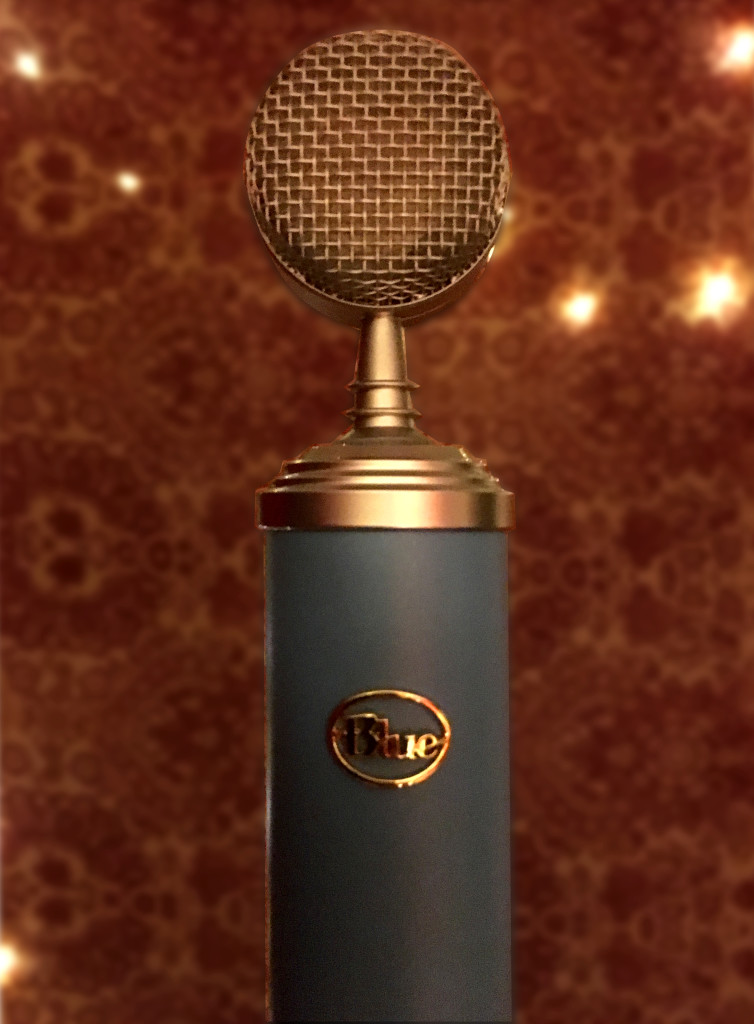 Shure SM7B
In the last couple of decades, the Shure SM7 has become a quiet staple of many studio engineers, not only for vocals, but also for electric guitar, bass cabinet, horns, and even kick drum. It's claim to fame is that Michael Jackson used this lineage of mic as his vocal mic for Thriller.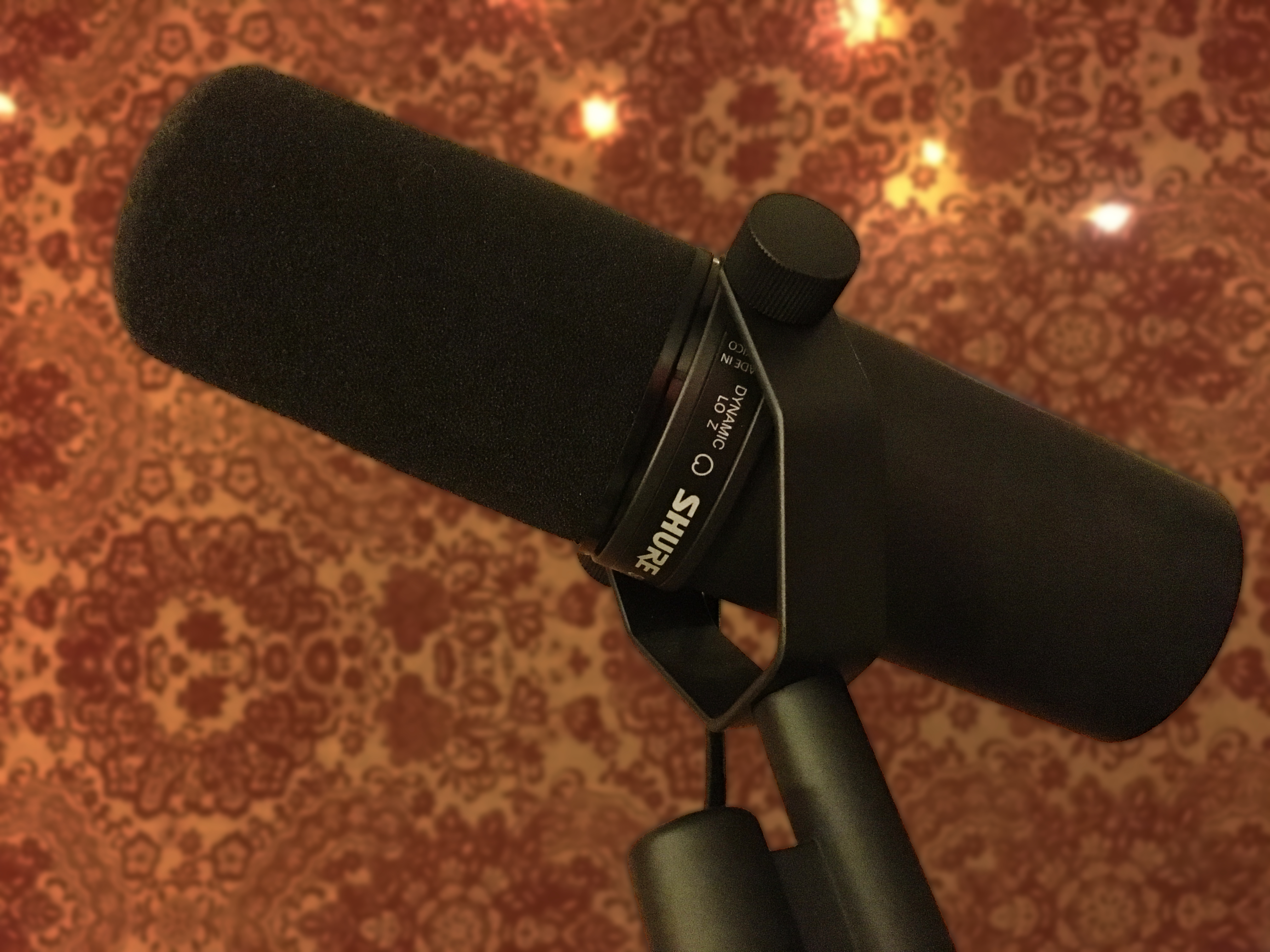 Shure SM57
Usable on just about any source in any context, and is probably the most popular microphone in history.
For electric guitar, It is the mic many engineers prefer and as an example, was heavily used by Curt Cobain for his guitar on Nirvana's album Nevermind. I also recently learned that Bon Iver's breakout 2007 album was created in a remote hunting cabin in the woods, layering tracks that were recorded entirely through the humble SM57.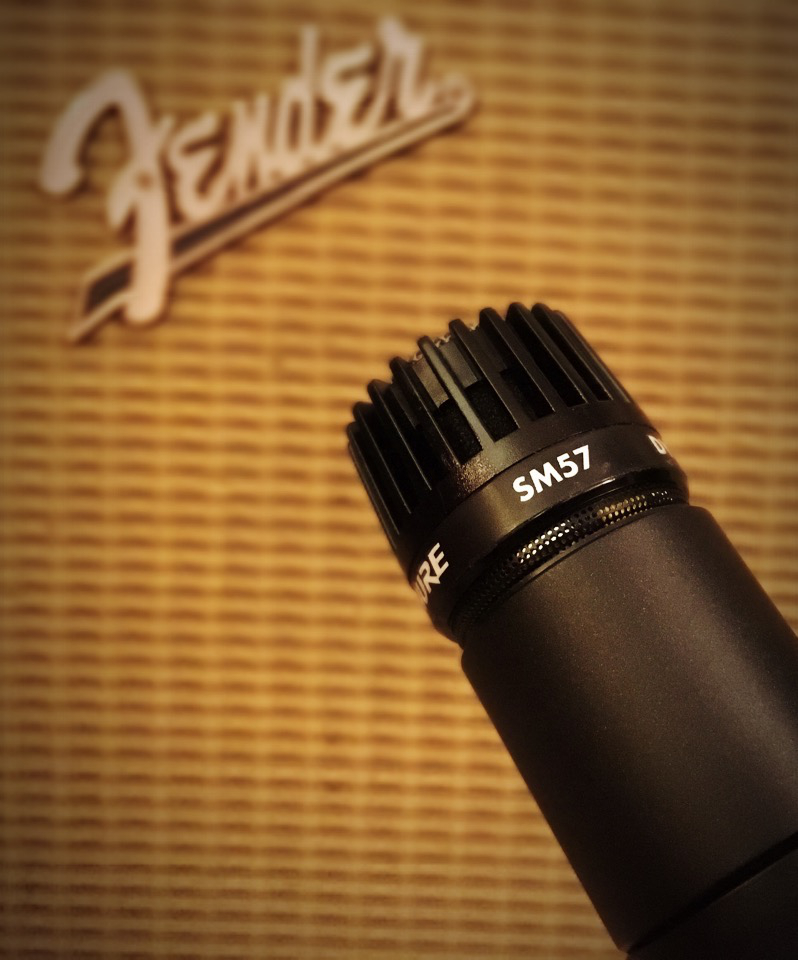 Microphone Preamps and Effects
Forssell SMP-2a Preamplifier (two channels)
This is a highly acclaimed, state of the art, modern two channel microphone preamp that is very natural and musical sounding. It just shines on acoustic instruments. As far as clean preamps go, this is one of the best there is.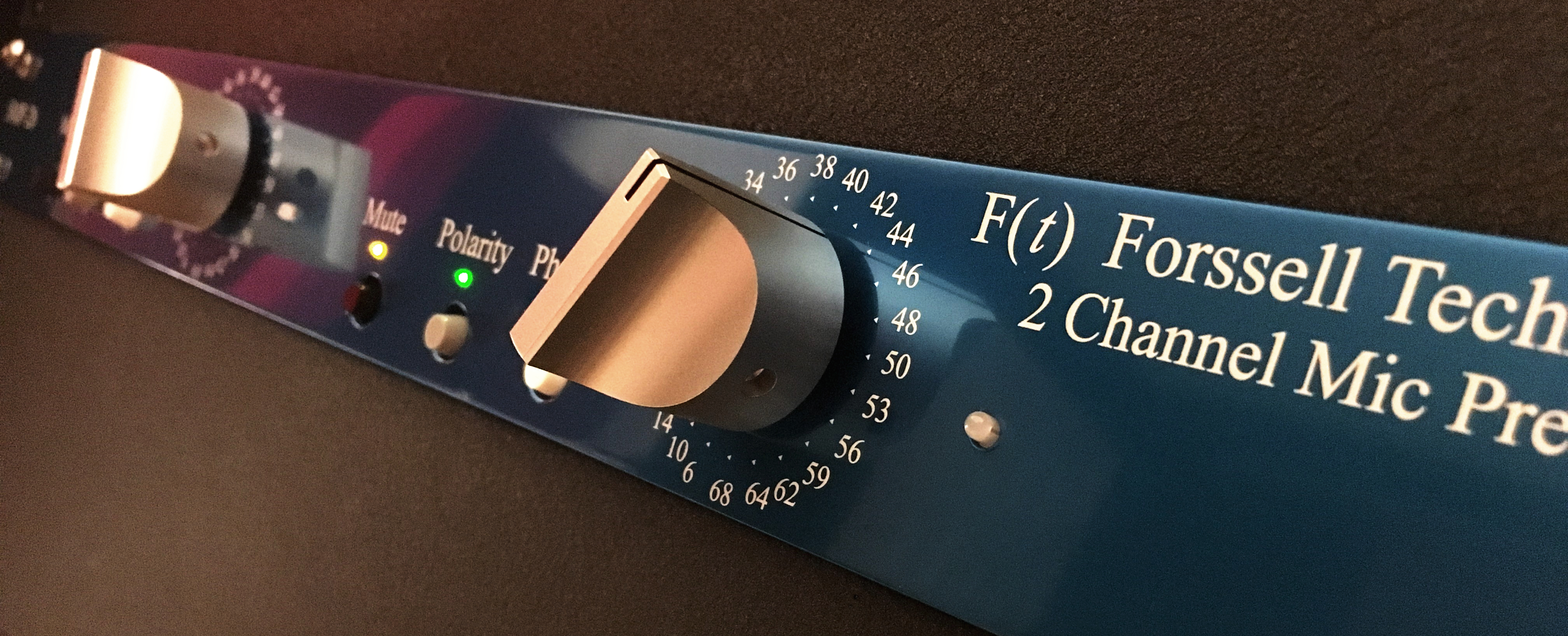 WARM Audio Tone Beast TB12 Microphone Preamplifier
The Tone Beast is a single channel mic pre that has a plethora of tone shaping options to really dial in a warm vintage sound on any mic source. It's a Swiss Army Knife of preamps!
WARM Audio WA76 Limiting Amplifier
The WA76 is a great compressor for taming an audio signal an imparting a wonderful musical quality. It is based on the classic UA 1176 compressor, which is one of the most famous compressors ever used. Once again, engineers for Michael Jackson used the original 1176 on many of his vocal tracks.
RME Fireface UFX
The RME UFX is the heart of the studio. It has a variety of its own microphone inputs, line ins, and midi ins, and handles all of the analog to digital conversion, allowing the signals to be send to a Mac computer for mixing. Sound on Sound magazine says that the UFX is 'one of the best interfaces' and that 'detail, transparency, neutrality, resolution and depth' all accuratly describe its ability.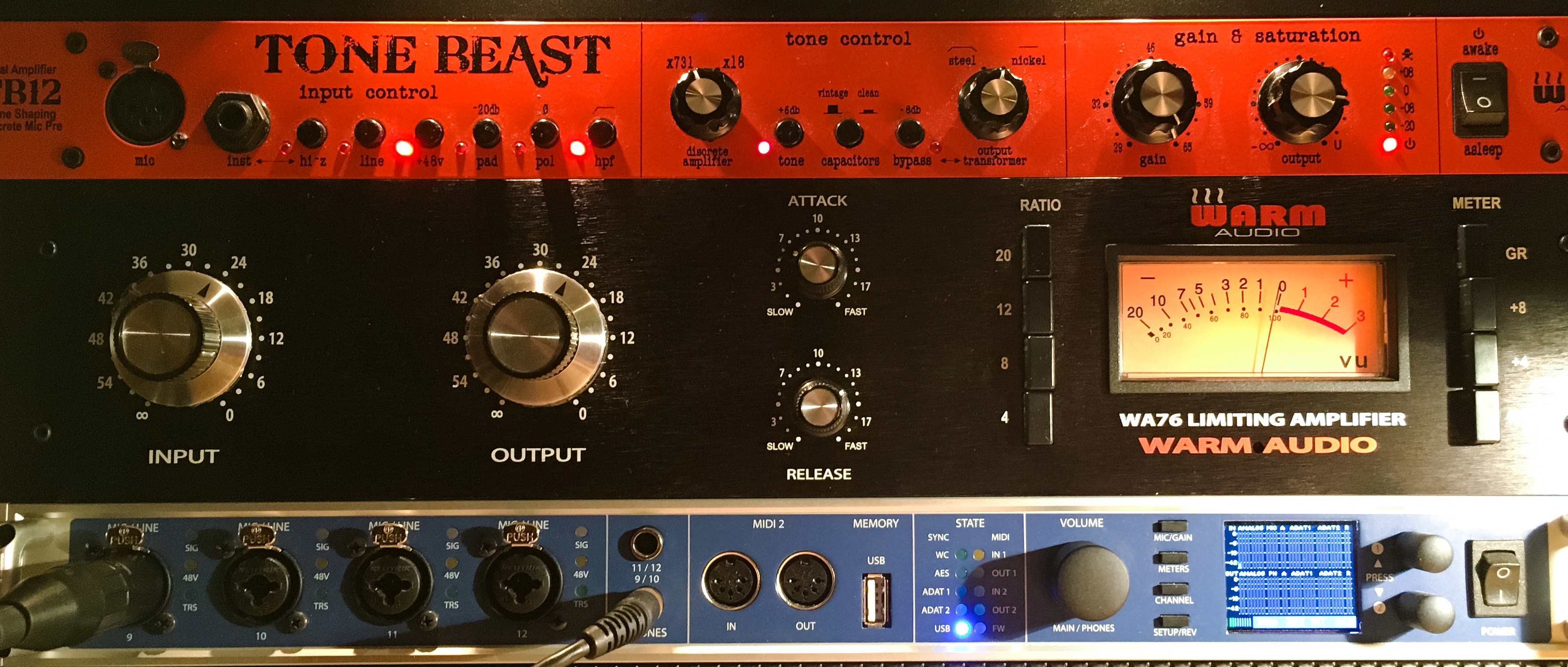 Software
Logic is being used as the DAW for all mixing purposes. In addition, a long list of Waves plugging are used for EQ's, Compressors, Reverbs, etc.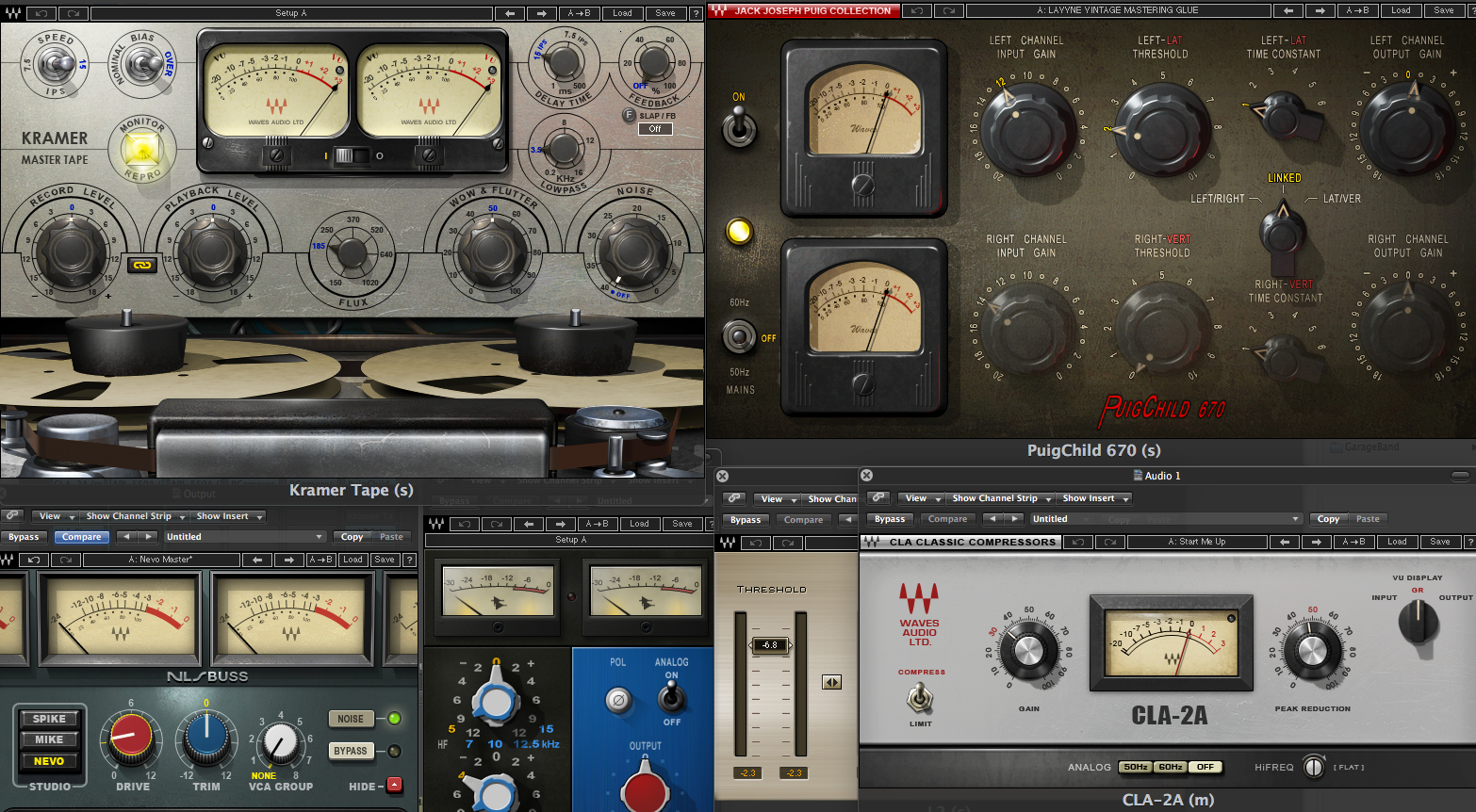 Room and other stuff
Acoustically treated 11×12.5 room. BX5 M-Audio Monitors. A variety of acoustic instruments including guitars, tenor banjos, mandolin. Vox Night Train Head and Bugera amp. Fender Acoustic Amp.