Since February of 2007 close to forty mp3's have been posted to baconworks.com. Unfortunately they are scattered all over the site. So, why don't I put them in one place you astutely wonder? Good idea.
I'm pleased to introduce baconRadio.





You will always find the banner for baconRadio on the top of the right sidebar on baconworks.com. Just so you know what you are looking for…it looks like this:





When you click on that banner a brandy new window will open and music will automatically begin playing, which will look something like this: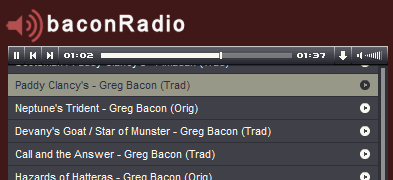 You can play any tune you like from the list. In addition, clicking on one of those nifty little circles to the right of the tune will link you back to the original blog post where that tune was first introduced.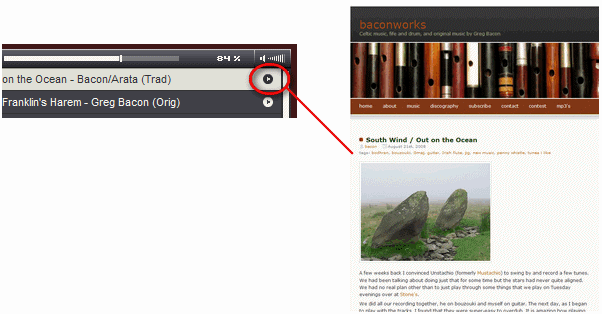 Try it now! All the cool kids are doin' it.
Let me know what you think.