Just before the holidays I decided it might be good to dust off the fife and begin working on some recordings. More dust had collected on it than I had anticipated.
For a warm up I decided to go back to basics. Something easy. Something I'd played a million times. Unfortunately dust doesn't care about basics and, sadly, it took a while to get the lip back. This recording was from those first few days so be kind.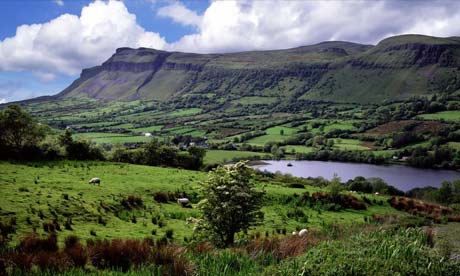 The tune is called Si Bheag Si Mhor, which roughly translated means "The little fairy hill and the big fairy hill". It was penned by Turlough O'Carolan's and is thought to be his first tune. It is said to be about a mythical battle between the fairy inhabitants of two neighboring hills in Co. Leitrim. Folklore surrounding the hills tells of ancient warriors whose mortal bodies lie entombed within the hills. From time to time these spirits revive their quarrel. Not something I'd like to happen upon during a dusky evening in Leitrim.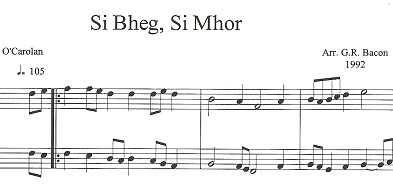 The arrangement is one that I put together back in the early nineties. It is in two voices. Since it is slow and sweet, my buddy Joe and I used to play it for the ladies. We referred to it as our wooing the women tune. I can't say it ever worked. In fact, one evening, as we were trying to impress, these young ladies turned the tables by playing the arrangement for us. Embarrassing. I think that may have been the last time we ever tried to woo anyone with music.

Si Bheag Si Mhor by baconworks