Stoneybatter, the band with the name that everyone loves to hate, is back at the Fiddler's Green this Friday for another evening of Celtic music.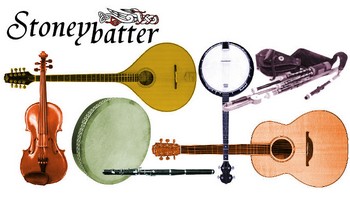 It will be our first performance at the Worcester pub with our complete lineup of musicians. Where else will you be able to hear the pipes, flute, fiddle, banjo, bouzouki, guitar and bodhrán all making noise at the same time?
Here's a few other reasons why you should come along:
Brian has a new sock muffling his banjo head. Rumor has it that the sock came from one of the Beatles.
Joey 'Scappy' Sullivan triumphantly returns as our bodhránist after a scary motorcycle accident that broke his scapula
Buchanan has a new mic that reportedly allows him to dance on tables.
For those music theory geeks out there, Gleason will be featuring his Bb whistle.
You'll learn new words like Uilleann and Bouzouki to impress your scrabble friends with.
We hope you can make it for a couple of tasty pints, a burger or two, and some good music. The show starts at 8:30!