I heard The Blacksmith on the Celtic Sojourn the other morning. Man, what a cool song. It is an old classic by a band called Planxty. After hearing it on the radio I realized I did not own the Planxty album this was first heard on. Had to fix that problem right away.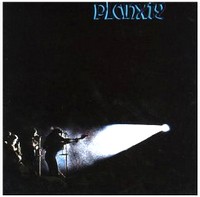 Here is a great video, probably from '72 or '73 of Planxty playing The Blacksmith. Though our modern ears have grown accustomed to the sounds that Planxty created, it is worth noting that nobody had really heard bouzouki in Celtic music until Andy and Donal came along. And those strange Eastern European melodies…forget about it.
Planxty:
Dónal Lunny on bouzouki
Andy Irvine on mandolin
Liam O'Flynn the uilleann pipes
Christy Moore on harmonium and bodhrán
In almost forty years no one has done it better. Check out the Balkan inspired weirdness at 3:24. Mighty.