Two pictures were sent along to me that I wanted to share. The first, taken by Karen Royce, is from last Friday's show with Skip Healy. Skip is on the left, Roger in the middle and I on the right looking very relaxed. Check out all the old drums behind us. They were rattling all night long.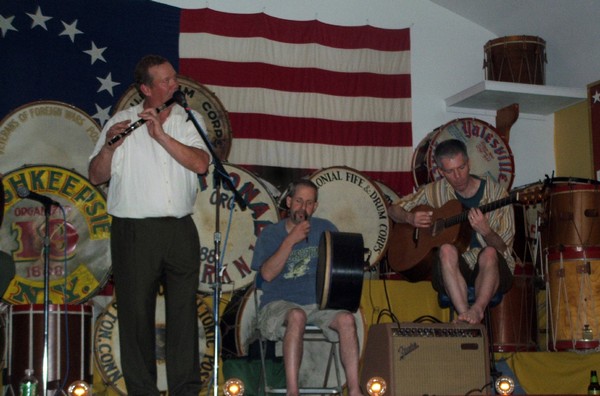 The second is an aerial shot of the amphitheater that I will be performing in later this summer with the Ancient Mariners.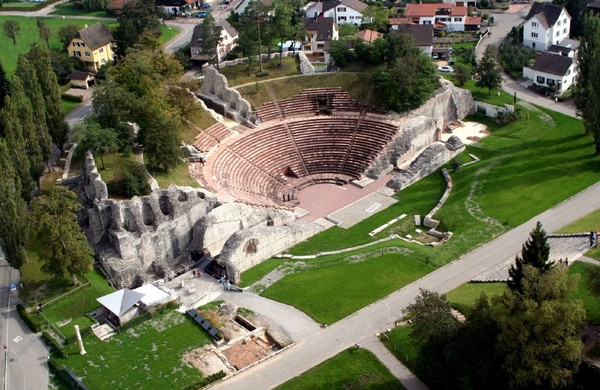 From the photo it appears that there is no fence or gate or anything preventing the local yokels from wandering down to the Roman playground and knockn' back a few Warteck's. Only in Europe.