Every fall, as the air becomes crisp and the leaves begin to turn, there is a wonderful event that takes place on the grounds of the Wayside Inn in Sudbury, Massachusetts.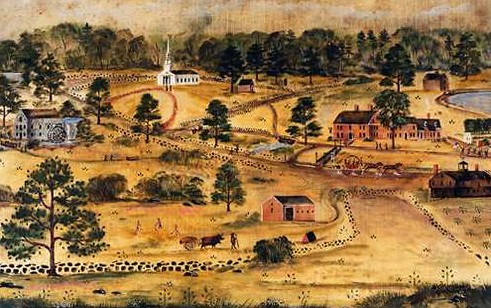 On the last Saturday of September the Sudbury Companies of Militia and Minute and the Sudbury Ancient Fyfe and Drum Companie host a colonial faire, which features twenty or so fife and drum groups from all over New England and beyond.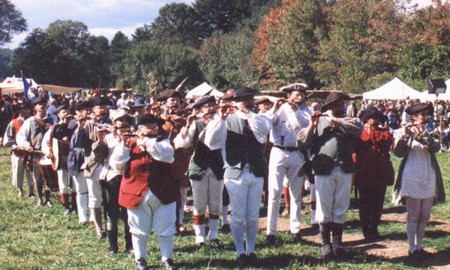 This years line up includes such perennial favorites as the Middlesex County Volunteers, who have just returned from a month long trip to Scottland where they had the great honor of playing at the Edinburgh Military Tattoo. Beyond that, they play some of the pertiest fife and drum arrangements you'll ever hear.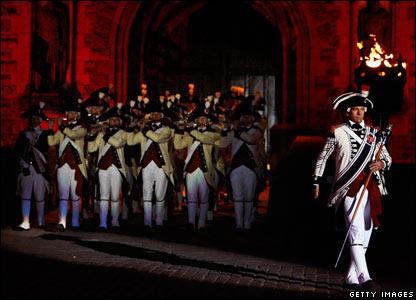 Additionally, all the way from Fort Myer, Virginia comes the United States 3rd Infantry, otherwise known as The Old Guard Fife & Drum. The Old Guard, being an official ceremonial unit for the President of the United States, has also played the wide world over. Imagine having this on your resume; They were asked, by Jackie Kennedy, to play at JFK's Funeral Parade. You can see them in red at the bottom right of the picture below, which was published in Life Magazine. They are truly classy and put on a great show.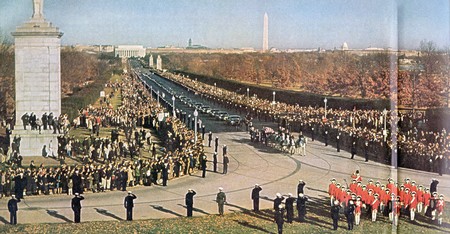 The Ancient Mariners, also recently returning from a European tour, will bring their own unique brand of fife and drum entertainment to the colonial faire, which takes place in what, many years ago, was a corn field across from the Wayside Inn.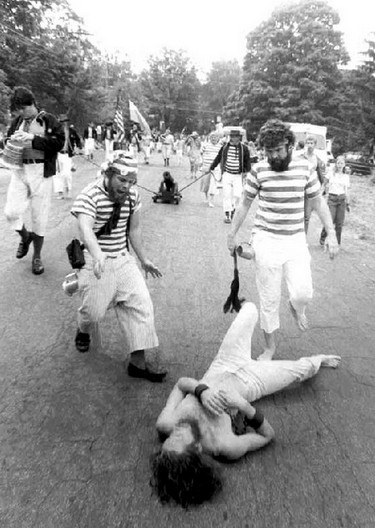 Incidentally, many of the Ancient Mariners are actually Old Guard alumni and, in fact, there is one Mariner that has recently joined. I, myself, auditioned for the Old Guard in 1988 but was rejected on the grounds that I was too short. Basta'ds. A year later I joined the Ancient Mariners to receive my floggings…but I digress.
In any case, the faire really is a great day full of music, apple cider, riotous children's games such as Soak the Bloke, and a variety of colonial vendors that sell everything from fifes to flapjacks.
Don't miss it.