Composer: Josiah Raiche
Music: The St. Albans Raid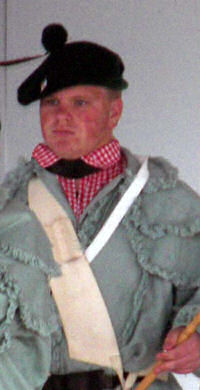 Josiah wrote that he "frequently arranges piano tunes for fife as well as harmonies for existing fife tunes, but have never before written an entire piece "from scratch." This was a great challenge, and I hope that you will continue doing this contest." Here is a bit more about Josiah:
Josiah Raiche is a teenage snare drummer in Hanaford's Volunteers Fife and Drum Corps in northern VT. He plays multiple instruments, including Piano and Fife, and is involved in several musical groups. He is also a semiprofessional website and e-commerce page designer. Although he is usually quite busy homeschooling, he is also a prolific composer and has put together many fife harmonies and written two drum solos.
Check out Josiah's drumming performance at the 2007 Maple Festival.