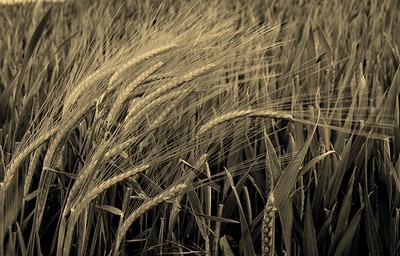 During the Irish Rebellion of 1798 the rebels were often known to carry barley oats in their pockets as provisions while on march. Unfortunately, thousands of the dead rebels found their final resting place in mass unmarked graves, which were referred to as croppy holes.
As the seasons passed barley would be found growing above the croppy holes and came to symbolize the regenerative nature of Irish resistance to British rule.
In the nineteenth century the Irish poet, Robert Dwyer Joyce wrote a ballad entitled Wind that Shakes the Barley, which repeatedly references the barley as a young lad has to decide between the love of his lady or the love of his country.
As our last track on the 1999 Amadán album, Sarah Kennedy sang a A cappella version of this haunting song.

Wind That Shakes the Barley by baconworks