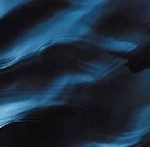 Back it 2001 I was on a kick where I would go into a studio once a month and record. The one month interval was working well since it would give me time to both save money for the session and plan out what I was going to work on. After several months, however, I got a bit lazy and found myself unprepared for a session I had the following morning. Slightly panicked, I pulled out the flute on the evening before the session and was inspired to write the first of the two tunes included here. The first tune in the set I named Blackwater Tide. The second tune, which I wrote in '99, is called Licking the Moss. This is one of those recordings that is part of the Castaway album.





Blackwater Tide seemed to be an instant hit. The Sudbury Ancient Fife & Drum Companie started a new medley, called Blackwater Indeed, with the piece. The Company of Fifers and Drummers included the tune in their latest music book with a drum part written by Dom Cuccia, a former Hellcat. Most recently the Bluff Point Quahog Diggers Fife & Drum is working it into a new medley that I think they are preparing for this summer!
It is fun to see a tune make some rounds.
For the first time I am publishing the harmonic arrangement for this tune. When I get a chance I will record the arrangement and post it here as well.