I just completed a long overdue upgrade of my WordPress install. I wouldn't call it painless but at least most things still seem to be working. If you do notice any glitches, please let me know!
Here is the cool part…wait for it…I upgraded because I just purchased a new iPhone. More to the point, I am writing this post with my iPhone along with the help of a tasty beer and the WordPress iPhone app! Oh the power!!! This will make on-the-spot micro blogging much more feasible. How probable?? Not sure. But definitely possible.
I plan on giving it a go this Saturday at the Erin Long benefit concert, the annual Firehouse Fiesta, as well as the Hygienic Arts Festival.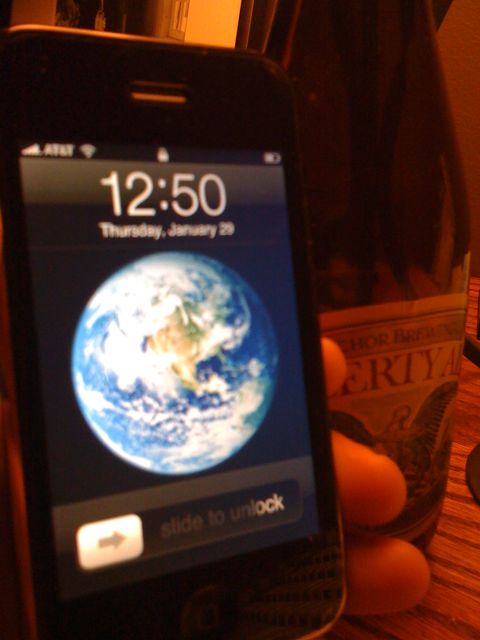 Stay tuned.