Composer: Katherine Bolcar
Music: The Insult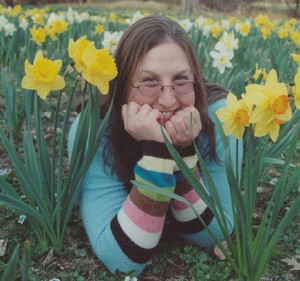 Kate's music received praise for being most catchy by one of the voters in the Baconworks Tune-smithing Contest. Here is more about Kate.
Kate received her Bachelor of Music (2003) and Master of Arts (2005) in Vocal Performance from Montclair State University. Kate is currently the choir director at Dickinson High School in Jersey City where her duties include teaching voice class, choir, beginning keyboard and marching band. In her studies, Kate has experienced many forms of singing , including opera, musical theater, choir, folk and rock. She has performed with such groups as The NJ Concert Opera, The NJ Symphony Orchestra, The Montclair State University Singers and Chorale, The MSU Symphonic Band and Schola Cantorum on Hudson. Kate can also be heard singing with the professional a cappella quartet, "Wassail" and has served as a vocal coach for the local rock band Temporary Ways in conjunction with DMR Media. Miss Bolcar has also performed and directed musical theater shows throughout NJ. Kate has sung such roles as Josephine (Gilbert and Sullivan's "H.M.S Pinafore"), Savitri (Holst's "Savitri"), The Foreign Woman (Menotti's "The Consul") and Mrs. Fiorentino (Weill's "Street Scene"). She has directed children's productions of "Les Miserables", "Grease", "High School Musical", "The Sound of Music", "Phantom of the Opera" and "Pippy Longstocking". Kate has taught private voice all over NY and NJ and conducts the choirs at Stokes Forest Music Camp. However, her experiences are not limited to vocal music. Kate also plays and teaches a number of instruments. Kate has worked with Hackensack High School Marching Band as a percussion and visual tech as well as the Colonial Musketeers Jr. Ancient Fife and Drum Corps. from Hackettstown, NJ, where she can be seen working with the advanced fife line and arranging their music. Kate has provided brass instruction for The Sunrisers Drum and Bugle Corps. of Rockland County, NY and most recently, Fusion, of Minehill, NJ. Kate is a member of The National Association of Teachers of Singing (NATS), Sigma Alpha Iota (International Music Fraternity for Women), The National Association for Music Education (MENC) and attends workshops and seminars at the annual NJMEA Convention.
Kate can be found through her web site katherinebolcar.com, and if you look hard enough, you might find her on facebook.