Composer: Christopher Lussier
Music: Field Castle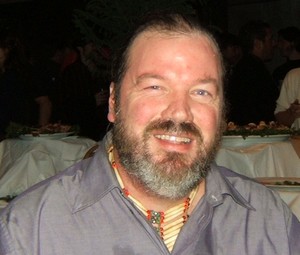 Christopher was the 1st runner-up in the Baconworks Tune-smithing Contest. Here is a bit more about Chris.
I have been a musician, songwriter, or private teacher for nearly all my life. My main instruments of choice include the Boehm and Simple-System flutes, penny whistles, saxophones, piano, and, of course, the fife. I currently fife with the Ancient Mariners and the Kentish Guards Fife and Drum Corps, and along with Chris Myers, I have had the pleasure of introducing several of my original tunes as fife solos for the KG's. I am a service veteran of the U.S. Army, where I learned to play the fife with the Old Guard Fife and Drum Corps from Fort Myer, VA. I attended the Berklee College of Music in Boston, Ma. I have published my own music collection, 25 (or so) Tunes to Make Your Face Fall Off, which is still available through the Company of Fifers and Drummers Store. As my musical journey continues, I still compose music for fife and drum, Celtic instruments and modern ensemble settings. My writing style is more melodic, as a rule. I like my harmonies and counterpoints to follow a natural, unforced path of progression towards their resolution.
I currently pay the bills and live indoors by working in the theater business, building stage props for Trinity Repertory Company, Providence, RI., and by sharing my life with my sweetheart and drumming companion, Heidi.
I'm not too computer-savvy, and I don't have a "My Space" page, (yet!) but you can always say hello to me at feadog41@aol.com. (Btw, "feadog" is my favorite penny whistle, and 41 was my age when I first logged on to the Internet!)