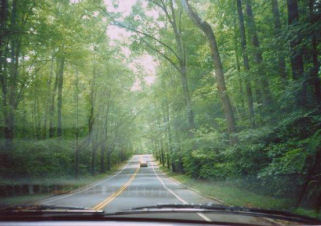 For quite some time now I've wanted to record and album. The problem used to be that the cost for studio time was so high that I could only afford it in small doses. With the advent of low cost, high quality digital recording equipment, however, that problem has been virtually nullified. In addition, the distribution of music once required the pressing of an album. However, as we are well aware, the internet has also change that paradigm. So, here is the question I wrestle with; Is there any value in recording an album? Is the concept of an LP dead? After all, the lag time between recording a track and publishing is now trivial. Why stamp out any CD's at all? The record industry, of course, is feeling the affects of this seismic shift first hand.
On one hand the album, a product of commercialism, feels out of place in todays vast digital world. On the other hand, I am compelled by the idea of sequencing a set of tunes in a way that carries the listener along as if on a meandering summertime ride on a wooded country road. I am well aware, however, that once the tunes make their way onto your iPod and in shuffle mode, the concept behind the sequencing is lost.
While I don't have a good answer to my own questions, and while there are plenty of good reasons to move past the traditional album format, I am not willing to entirely abandon the notion just yet.
I guess that is a long winded way of saying that I'm gonna give it a go. I don't know what the end result will look like but I have made one important decision already. As my ideas take shape and the music evolves I am going to blog about my creative and technical process of creating the album. The thing that I find both exciting and a bit daunting is the notion that the public critiquing process can happen as the recording takes shape instead of after it is complete. I am hoping that your critical feedback will help shape a better result. I am, therefore, urging you to offer your thoughts on what you hear or would like to hear.
As a first offering, I am including a recording of a jig I wrote last week. This is a test track that I intend on re-recording for a variety of reasons, the first being that I really did not know how to play it cleanly at the time of the recording since it was authored only minutes before. Also, I have been having trouble with some buzzing on my guitar, which affected the bass notes. Going forward, I am considering coupling the banjo with a mandolin in addition to centering the banjo, which is currently off to one side. I would also like to write another tune to go along with it but am finding that I just can't force it.
The tune is entitled 'On the Mend' and was named for my friend Eddie Marshall, who was recently under the weather and unable to play music for a good month or so. I was happy to finally hear him say that he was 'On the Mend'.