I was going through my files and found this rough cut that I recorded a month or two ago. I learned this tune from Lunasa's Otherworld album.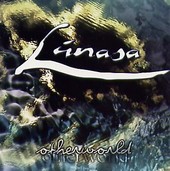 Incidentally, this 1999 album was one of Green Linnet's fasted selling albums. Also, on their web site you can listen to the track. They happen to call the tune the Butlers of Glen Avenue but I prefer the title The Roaring Bar Maid.
In any case, I don't have any real plans for recording a more polished version of this tune. I was just experimenting with the guitar and trying to get it to sound decent with my recording equipment. I just happened to use this tune for the experiment.