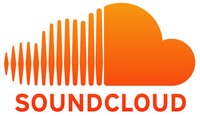 Baconworks has been kind of a wreck for a few weeks and, consequently, all the music on this site is in a state of disarray (missing). So, going forward, the music you see on baconworks.com will be hosted at soundcloud.com. You can find my music there as well as here. One cool thing about soundcloud is that you can comment on the music within the music, which is a neat way to pinpoint what you like or don't like.




Soundcloud also makes it easy to share music that you find and like with others, so don't be afraid to try out this feature!




It will take a bit of time to get everything moved over to soundcloud so please be patient. But, to get things started, I've uploaded a recording of Mustachio and I from early summer. We were just finishing up a recording session with our friend, the White Rabbit, and decided to try this song just for fun.
When I first learned this song I was hesitant to play it because I thought the guitar part sounded cheap. I told Mustachio how I felt and he replied, "Don't worry, I'll make it sound more expensive". He was right.
Here it is – straight from soundcloud – give it a try:
Pretty Fair Maid by baconworks