My buddy Dan…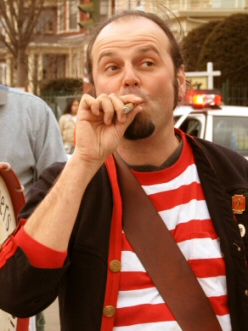 … recently moved into an old one engine firehouse that, at one point, was converted into a dance club and now is his home.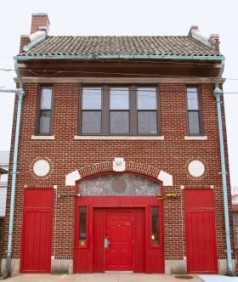 It has all sorts of character such as the stained glass that shines above his front door…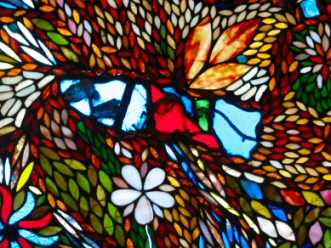 …and this risqué firewoman painting he found under layers of drywall.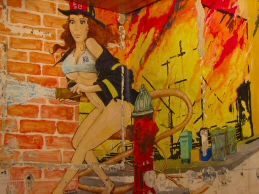 It is a great place for The Ancient Mariners …

…to practice …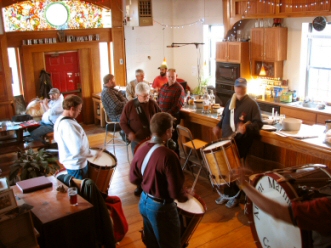 … so that when we get onto the street we're all walking, generally speaking, in the same direction.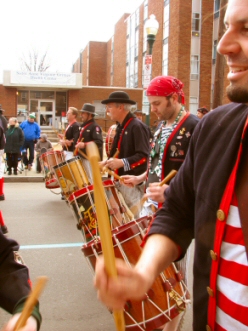 Incidentally, if you have never seen The Ancient Mariners perform, we like to clear the parade route with a cannon…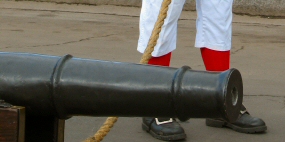 and a mutinous prisoner…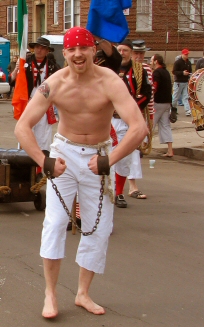 People ask me all the time, 'Is the prisoner crazy?' Yes, yes he is. Why else would he not be wearing a shirt and shoes on March 11th in New England? Still not convinced? You should see him during our Christmas parade!
Here are a few of the other characters from this years Saint Patrick's Day parade in New Haven, Ct…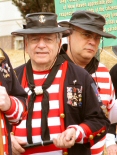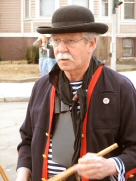 So, now that you've waded through a bunch of photos of people you don't know, here is a recording of a tune we ran through at Dan's firehouse over the weekend. The tune is called Katy Hill. It was originally a 2/4 but the Mariners decided to play it first as a 6/8 and the second time through as 2/4. This does not feel like any old 6/8 as you will hear. It really is rudimental drumming at its syncopated strangest, which is why I like it. I also like how you can hear people talking during the first half of the tune. Those aren't bystanders you hear, it is the drummers debating.